In the ever-evolving digital landscape, having a strong mobile presence is essential for businesses of all sizes. If you're looking to make a significant impact in the Android app market, look no further than Innostax – your trusted Android app agency. With a track record of delivering innovative and top-notch Android apps, we are your go-to partner for transforming your ideas into reality. We are Android app development company dedicated to turning your ideas into stunning, high-performance apps.. Innostax is the best place for Android App Development Agency. Elevate your business with our top-tier Android application development services. From concept to launch, we turn your vision into innovative, user-friendly apps.
When it comes to Android apps development company, Innostax stands out as a trusted and innovative partner. As a premier Android app development agency, we are dedicated to turning your ideas into powerful, user-friendly, and feature-rich mobile applications.
Innostax is not just an Android app design agency, we are your creative partner in crafting remarkable mobile experiences. With a passion for innovation and a commitment to excellence, we transform your app ideas into visually stunning and user-centric Android applications.
Why Choose Innostax as Your Android Application Agency?
Proven Expertise: At Innostax, we have a team of seasoned Android app developers who are experts in their field. They have successfully created a wide range of Android apps, from simple utilities to complex enterprise solutions. Our experience speaks for itself.
Customized Solutions: We understand that every business is unique. That's why we offer tailor-made Android app development services to meet your specific needs. Our solutions are designed to align perfectly with your business goals.
Cutting-Edge Technology: We stay at the forefront of technology trends, ensuring that your Android app is built using the latest tools and frameworks. This guarantees not only an outstanding user experience but also long-term sustainability.
User-Centric Design: Our app development process is guided by user-centric principles. We prioritize usability, ensuring that your Android app is intuitive and engaging, keeping users coming back for more.
Full-Cycle Development: Innostax offers end-to-end Android app development services. From ideation and design to development, testing, and deployment, we handle every aspect of your app project, allowing you to focus on your core business.
Timely Delivery: We understand the importance of deadlines. Our project management team ensures that your Android app is delivered on time, without compromising on quality.
Transparent Communication: Communication is key to a successful partnership. We keep you updated at every step of the development process, ensuring that you have full visibility into your project's progress.
The Innostax Approach to Android App Development:
Our approach to Android app development is rooted in creativity, technical excellence, and a commitment to exceeding client expectations. Here's how we make it happen:
Ideation: We start by understanding your vision and goals. Our team collaborates with you to brainstorm ideas and define the app's concept.
Design: Our skilled designers craft visually appealing and user-friendly interfaces that enhance the overall user experience.
Development: Our developers write clean and efficient code, ensuring that your Android app functions flawlessly on a variety of devices.
Testing: Rigorous testing is conducted to identify and address any issues or bugs before your app goes live.
Deployment: We manage the deployment process, making your app available to your target audience.
Post-launch Support: Our commitment doesn't end with deployment. We offer ongoing support and maintenance to keep your app up to date and performing optimally.
When it comes to choosing an Android app agency that can turn your ideas into a successful reality, Innostax stands out as the perfect partner. Innostax is your trusted partner for Android application development services. Our expert team transforms your ideas into innovative, user-friendly apps, ensuring a seamless and engaging mobile experience for your audience. Elevate your Android app's visual identity and user experience with Innostax, your trusted Android app design agency. With our expertise, commitment to quality, and dedication to innovation, we are ready to take your Android app project to the next level. Contact Innostax today and let's embark on a journey to elevate your mobile presence.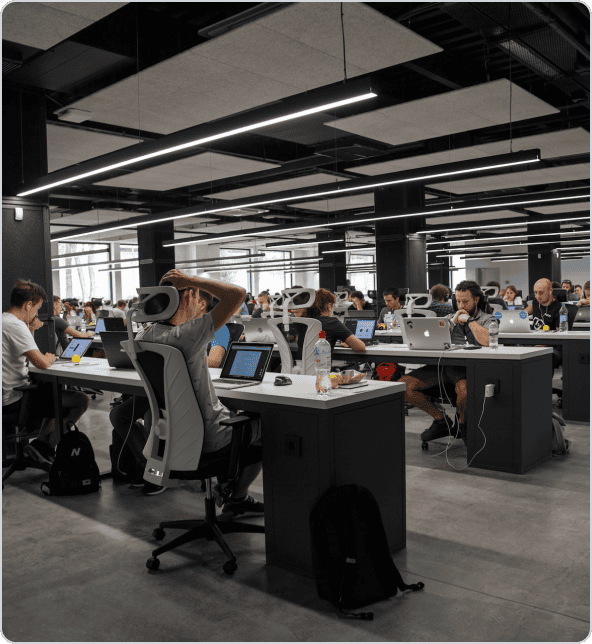 Get a Fast Estimate on Your Software Development Project
We are committed to delivering high-quality IT solutions tailored to meet the unique needs of our clients. As part of our commitment to transparency and excellence, we provide detailed project estimations to help our clients understand the scope, timeline, and budget associated with their IT initiatives.