In the fast-paced digital landscape, businesses require agile, cost-effective, and innovative software solutions to remain competitive. Innostax, one of the trusted offshore software development companies, offers a world-class team of software development experts dedicated to transforming your ideas into reality.
At Innostax, we specialize in crafting tailor-made software solutions that align precisely with your unique business needs. Our bespoke software development services are designed to empower your organization with efficiency, scalability, and innovation. Elevate your business with our offshore software development services that defines your success.
Why Choose Innostax as Your Offshore Development Team?
Exceptional Expertise: Innostax boasts a team of highly skilled software developers, engineers, and architects with a proven track record of delivering top-notch solutions. Our expertise spans various industries, technologies, and platforms.
Cost-Effective Solutions: Outsourcing your software development needs to Innostax can lead to significant cost savings without compromising on quality. We offer competitive pricing while maintaining the highest standards of work. We have proven track record as most affordable and well estimated timelines as Offshore Software Company.
Customized Software: We understand that one-size-fits-all solutions don't work. Innostax specializes in creating tailor-made software solutions that align perfectly with your business goals and requirements.
Cutting-Edge Technology: Staying ahead in the technology race is our forte. We leverage the latest tools, frameworks, and methodologies to ensure your software is future-proof and efficient.
Transparent Communication: Effective communication is vital in offshore partnerships. Innostax ensures that you're always in the loop, providing regular updates on project progress and milestones.
Our Offshore Software Development Services:
Web Application Development: From e-commerce platforms to content management systems (CMS), we craft web applications that drive business growth. See more about our Web Application Development Solution as Offshore Software company.
Mobile App Development: Our team excels in developing cross-platform and native mobile apps that engage users and meet your mobile strategy goals. We have expertise in React-Native, React-Native Desktop, Flutter, Ionic, Swift etc.
Our Software development process for Mobile app development is very robust and make sure to align with standards.
Custom Software Development: We design and develop custom software solutions tailored to your specific business processes, enhancing efficiency and productivity.
Cloud Solutions: Harness the power of the cloud with our cloud-based software development services, offering scalability, security, and accessibility.
Software Maintenance and Support: Beyond development, Innostax offers ongoing maintenance and support services to ensure your software remains up-to-date and glitch-free.
Our Offshore Software Development Process:
Requirement Analysis: We start by comprehensively understanding your project requirements, objectives, and constraints.
Design and Development: Our team of experts designs and develops the software, ensuring it aligns with your vision and goals.
Quality Assurance: Rigorous testing and quality assurance measures are implemented to identify and resolve any issues or bugs.
Deployment: We manage the deployment process, ensuring a seamless transition from development to production.
Support and Maintenance: Our commitment to your success doesn't end with deployment. We provide ongoing support and maintenance to keep your software running smoothly.
Elevate your business with Innostax, your trusted offshore software company that provides world class offshore development services. Lets schedule a call today to discuss your project, and let us help you achieve your software development goals efficiently and effectively.
See more about our offshore development process.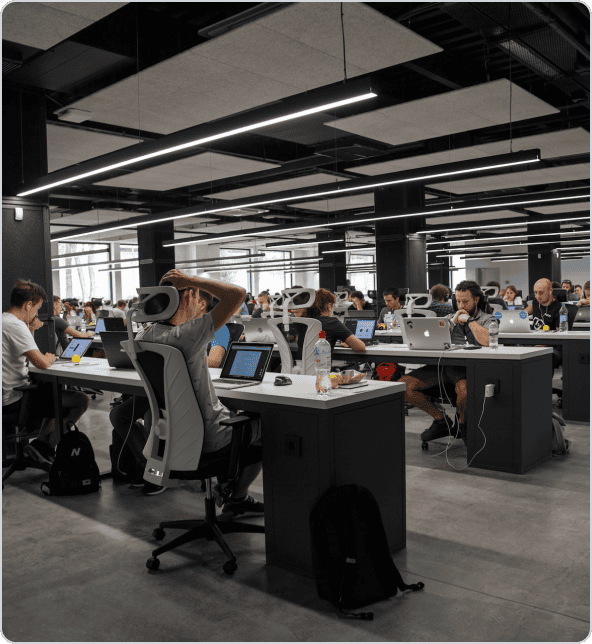 Get a Fast Estimate on Your Software Development Project
We are committed to delivering high-quality IT solutions tailored to meet the unique needs of our clients. As part of our commitment to transparency and excellence, we provide detailed project estimations to help our clients understand the scope, timeline, and budget associated with their IT initiatives.