In the ever-evolving landscape of finance, having the right technology can make all the difference. Whether you're a financial institution, fintech startup, or a business looking to streamline your financial operations, our Financial Software Development Services are here to help you thrive.
Why Choose Our Financial Software Development Services?
At Innostax, we understand the unique challenges and opportunities in the financial sector. Here's why you should partner with us for your financial software development needs:
Deep Industry Expertise: We have a team of seasoned experts with years of experience in financial software development. We understand the intricate nuances of financial processes and regulations, ensuring that your software complies with industry standards.
Customized Solutions: One size doesn't fit all in finance. We tailor our solutions to meet your specific requirements, whether it's creating a trading platform, risk management software, or a robust banking application.
Cutting-Edge Technology: We stay at the forefront of technology trends. Our team leverages the latest technologies, including blockchain, AI, and cloud computing, to develop innovative and future-proof solutions.
Security and Compliance: Financial data is sensitive, and security is paramount. We implement robust security measures and ensure compliance with regulatory standards to protect your data and reputation.
Scalability: As your business grows, your software should scale with you. Our solutions are designed for scalability, so you don't outgrow your technology.
Our Comprehensive Financial Software Development Services
At Innostax, we offer a wide range of financial software development services to meet your needs:
Custom Software Development: We design and develop bespoke financial software solutions tailored to your unique requirements.
Mobile App Development: We create user-friendly and secure mobile applications for financial transactions, investment management, and more.
Blockchain Development: Explore the benefits of blockchain technology for secure, transparent, and tamper-proof financial transactions.
Data Analytics: Harness the power of data to make informed financial decisions with our data analytics solutions.
AI and Machine Learning: Utilize AI and machine learning to automate processes, detect fraud, and gain valuable insights from financial data.
Legacy System Integration: Modernize your legacy systems and ensure seamless integration with new technologies.
Why Partner with Us?
When you choose Innostax, you're choosing a trusted partner dedicated to your financial success. We work closely with you, from concept to deployment and beyond, ensuring your software meets your goals and evolves with your business.
Conclusion
In a financial world driven by technology, having the right software is crucial for success. At Innostax, we offer the expertise, innovation, and commitment to excellence that your financial institution or business deserves. Contact us today to discuss how our Financial Software Development Services can transform your operations and drive your financial success.
Empower your financial future with Innostax—your trusted partner in financial software development.
Contact Us today to discuss your financial project requirements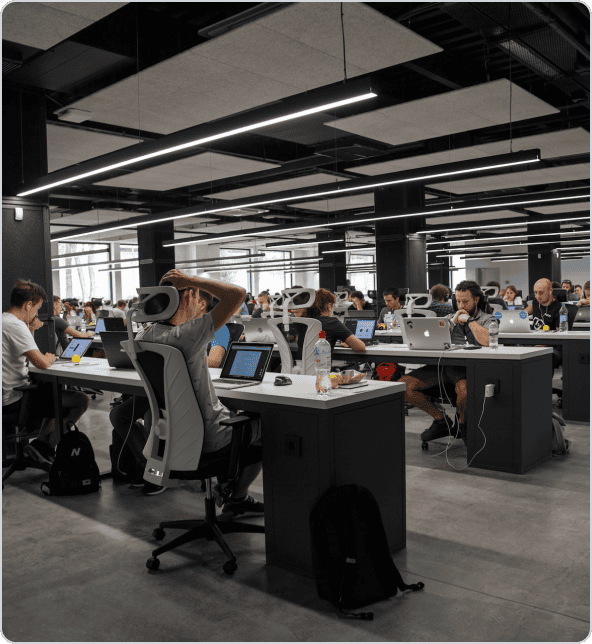 Get a Fast Estimate on Your Software Development Project
We are committed to delivering high-quality IT solutions tailored to meet the unique needs of our clients. As part of our commitment to transparency and excellence, we provide detailed project estimations to help our clients understand the scope, timeline, and budget associated with their IT initiatives.